How Can I Learn More About Studying Away?
Thinking about studying away and not know where to start? There are many opportunities for you to learn about our programs and meet returned students, faculty, and Program Coordinators.
1. Global Learning Expo - An event held bi-annually. Fall, academic year, and short-term programs will be highlighted during the expo in mid-September with ethnic food and a returned student photo contest. The spring programs expo takes place in late January and highlights Concordia's spring study away programs as well as post-graduation opportunities abroad. Student-submitted designs will be voted on for the next year's study away participant t-shirts.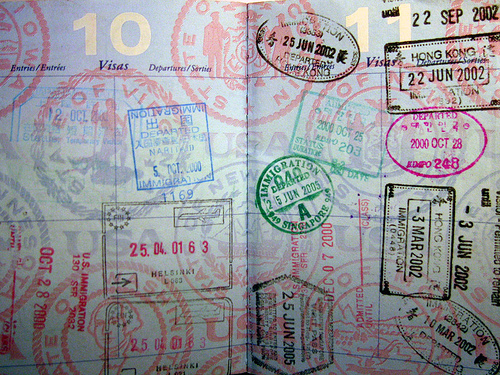 2. Gateway to Study Away Meetings - Scheduled meetings from late September through October and January through early February that are scheduled during the day and last about 45 minutes. These meetings are held by Program Coordinators for students who are generally interested about studying away, but aren't sure what options are available to them. Topics covered include length of programs, locations, deadlines, staying on the 4-year track, costs, financial aid and more.

3. Interest Meetings - Interest meetings for short-term programs are held by the Faculty Leader. Please contact them directly for more information. Long-term interest meetings are program-specific and are held by the Program Coordinator. The Faculty Advisor and returned students of that program may also join. These meetings are from October to early November and January through late February. They generally last one hour and are scheduled in the evening. Topics such as course selection, location, accommodations, academic and cultural atmosphere, costs, travel, and weather are covered along with any questions attendees may have. These meetings are meant to give students an intimate overview of their study away experience if they choose that program. Attending multiple interest meetings may help you narrow down your choices if considering multiple programs.

4. One-on-One Meetings - These meetings can be scheduled at any time. One-on-one meetings for short-term programs should be organized directly with the Faculty Leader unless otherwise informed. Students interested in long-term programs will meet with the Assistant Director of Semester Study Away. You may have to schedule more than one one-on-one meeting if you are interested in more than one program. This is your time to ask questions specific to the program and you. Meetings are scheduled for 30 minutes and is usually more than enough time.

Another meeting you should consider making would be with your academic adviser to make a four-year graduation plan that includes studying away.

Be aware that semester and year-long program applications are due roughly one year before your desired term. That means if you want to study away during the fall of your junior year, you should apply by the fall deadline of your sophomore year. Short-term program deadlines are always the fall before the desired study away term. Please check the deadline schedule. Late applications for any program will not be accepted. Be sure to allow sufficient time to consider and apply for your program.